Back To Our Services
The advantages of having an Electric Gate are several since these systems are convenient, operate safely and provide the necessary comfort and security. Of course, all these great things regarding electric systems are subject to services and that's the main reason why the experience of out team will be invaluable. We don't merely repair damages but also replace the broken gate parts, install new storefront and roll up gates, security grills and motors all the while providing excellent maintenance service. We are also here for your emergency problems and promise to respond immediately to your calls.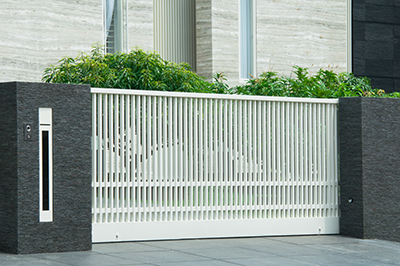 Immediate and full services for electric gates
You can trust your automatic rolling gate to our contractors. You can be sure that every one of our technicians at our company is eligible and chosen wisely in order to provide services efficaciously. We invest in the excellence of our professionals and their training. We make sure they are well-equipped at all times and they come prepared for gate repair services. We are surely technologically advanced, carry excellent quality, state of the art equipment and repair parts made of the crème de la crème of manufacturers.
When you are looking for a new Electric Gate, you can trust that we can point out the best ones on the market. We take into account the requirements of your property and we can also install new motors of the latest technology as well as intercom systems. We are the best solution for both residential and commercial clients. We are aces in storefront gates and know how to install, repair and replace or even upgrade all electric systems. We specialize in automatic roll up mechanisms and offer meticulous maintenance.
The expertise of our technicians guarantees excellent services. We are dedicated and promise to fix the broken rolling gate parts and replace them if they are beyond repair. We surely arrive at your location fully equipped, are on time and promise safety and true convenience through outstanding services. Call us if you have any problems with your electric system!
Back To Our Services